How To Build Out Your Office, Flex, Warehouse, or Industrial Space
If you have never experienced the process of building out a commercial office, flex, or warehouse space before, the design and construction process can feel overwhelming. Managing the build-out is a complete job on its own. On top of all that, you are still responsible for running your business at the same time you're overseeing the new construction.
Most of the time, commercial spaces need some renovation work in order to be more efficient before the tenant can occupy the space.
Build-out is the term used by construction property management companies, like JW Management, to define the work done to ensure that the space you will be moving to is ready for your use.
Dallas, Arlington, and Fort Worth require inspections in order to pull a certificate of occupancy and have any change to the layout of the suite completed. It could be as simple as rebuilding one wall or an entire rebuild of a 5,000 SQFT suite.
Questions you're probably asking yourself: Will my commercial property management company have a general contractor of their own? Will I have to find a general contractor? Do I need an architect? How will I know if they are good at their trade? How do I get construction permits? What are the city inspection processes for building out a new office or warehouse? Will I need a building permit? Where will I get an oversized dumpster? Will I need a permit to occupy the space? How much will it cost to build out and furnish a new office or warehouse space?
It is important to utilize a qualified general contractor, so you will not have to manage the details of the space's design and build-out. There are multiple options for obtaining a general contractor for your new office build out.
There are two kinds of Commercial Construction Build-Outs:
Every tenant is different. The office, warehouse, flex, or industrial spaces may need to be customized depending on your needs. Construction design changes can be made for the walls, ceilings, doors, floors, electrical, plumbing, and lighting for the build-out. Anything is possible when it comes to an office, warehouse, or flex build out.
How will you know what kind of construction build-out a commercial property management company offers? You will need to ask them.
There are two types of commercial construction choices for your new office, flex, warehouse, or industrial space:
What is Turnkey Construction Build-out?
At JW Management, we offer turnkey construction build-outs. We are the general contractor for our properties. As such, we manage the construction process from start to finish. We help you plan out the design and functionality of your new commercial space. Just turn the key and VOILA! The space is ready for your occupancy. Well, it's not that easy. JW Management does a ton of work in the background while you are running your business.
Some of the office and warehouse suites you will look at will be ready to go and will not require any construction. The layout of the office, flex or warehouse suite is completely suitable and well thought out for your business to move in and immediately function.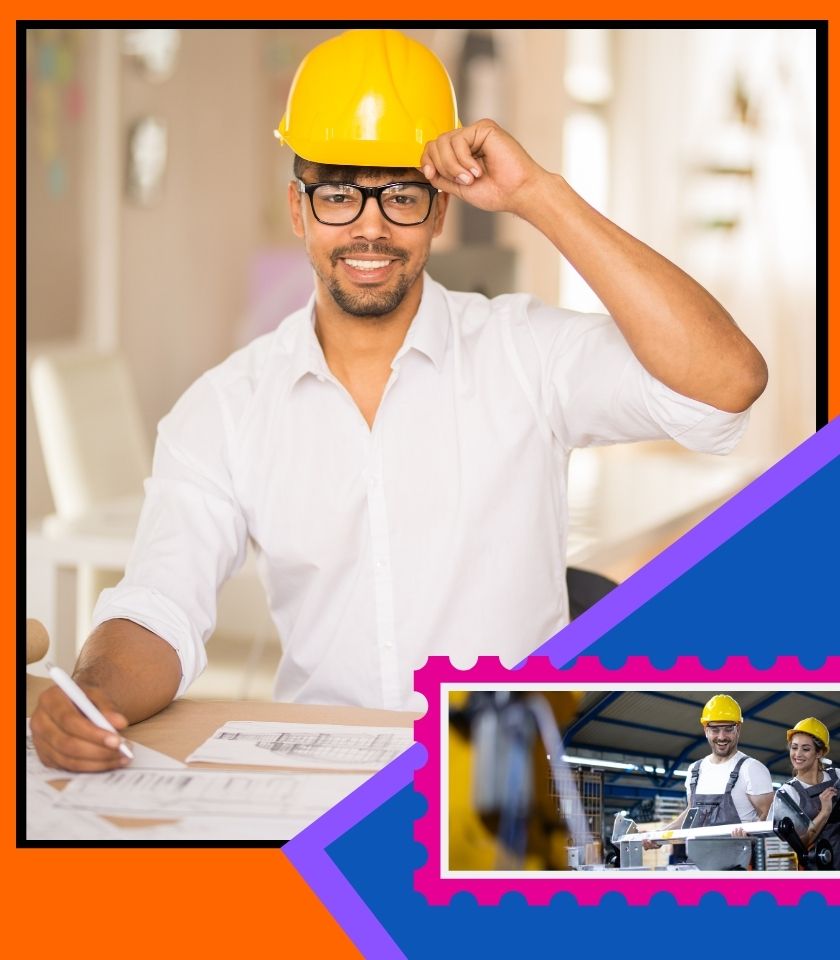 If the space needs further customizations to suit your requirements, JW Management has been the expert for over 40 years. The process is not easy when it comes to simple or advanced construction for your new suite. Our team will help design, draw, secure the permits, and manage the build-out team in order to create your new space. Read more on the designing and permitting process for your office, flex, or warehouse space.
So, why does JW Management offer Turnkey Construction Build-out? To answer that question, it is quite simple. We found out that nobody does it as well as we do. It's our building. We make sure the build-out is done correctly. We spend millions of dollars with our vendors and hold them accountable to standard operating processes (SOPs) that we require within our build out process. We learned many years ago that when a customer attempts to implement changes to a space using contractors they hire, shoddy work is the ultimate result. We have also found out that our tenants are so much happier working with us because we are experts at what we do. We know our buildings. We are experts at finishing out an office space. Our goal is to create a stress-free system throughout the entire process as you move into your new office, flex, industrial, or warehouse space.
At JW Management, we are your general contractor without the mark-up. Our property management construction services don't include the normal mark-ups that other property management service companies nickel and dime you on.
By focusing on our customers, instead of the mark-up, we can be more competitive in the marketplace. It also helps that we outright own and manage our Commercial Real Estate properties in Dallas, Arlington & Fort Worth and have no ongoing bank loan payments like 99% of our competitors.
As the general contractor, we manage your space build-out so you can focus on your business. We have an expert team of contractors that build walls, ceilings and install flooring. Our HVAC (Heating, Ventilation & Air Conditioning) and plumbing contractors are experts and understand the meaning of customer service. Our Electricians understand safety and are fully licensed to beautify your space through creative lighting. Our long-term contractors know our properties and work as a team with our tenants. Our contractors understand and adhere to our company's core values.
Our job is to make you feel at home in your new office or flex warehouse space. After all, we are your home away from home. Your satisfaction is a vital part of how we do business.
Benefits of a Turnkey Build-out include:
Lower cost

–

Our

commercial

property management construction services don't include the normal mark-ups that other property management service companies'

price gouge

you

on

. We are your contractors

. We make our money from leasing the space to you.

Our

comp

e

ti

ti

ve

advantage is that

we outright own and manage our Commercial properties in

Dallas, Arlington

,

and

Fort Worth

. JW Management has

no ongoing bank loan payments like 99% of our competitors.
Economy of Scale

– Since we are a large family-owned property management company, our valued contractors give us a price advantage. Some of our contractors have been working with us for well over 15 years. Integrating all the work that needs to be done under our contractors will save you money. JW Management is your general contractor.

Minimizing changes

–

Planning c

hanges

and adjustments

to the drawings

fall under our responsibility

.

T

h

us, you don't have to worry about

an outside

contractor

getting your

measurements and

specifications wrong.

Our team understands the stages of permitting process in both Tarrant County and Dallas County. The cit

ies ca

n

delay your project

when you don't work with them on a day in day out basis.
Practicality

–

Turnkey

construction build-out is

the best

solution

and the only one we use.

S

mall businesses with limited budget

s

for the

ir

project

s

will benefit the most

.

Time savings

is another benefit

because all the contractors are lined up in advance

(You don't have to round up all your independent

construction

contractors)

.

T

he timeline for

moving in

is shorter than

the

tenant construction build-out processes

.

Stretching Your Construction Budget

– Since JW Management is your one-stop shop, there is no need for you to negotiate for the best price and research reviews of 10 different contractors for each of your needs. Thus, you will be able to stretch your budget allowance for your move-in expenses.

Quality

– As the general contractor and industry expert for your build-out, we provide high-quality construction materials and methods when we build-out your new suite. Whether it be for new flooring, energy-efficient LED lighting, or HVAC equipment (Heating, Ventilation, and Air Conditioning), JW Management does not accept poor materials and workmanship.
What is the process of a Tenant Construction Build-Out?
Tenant Construction build-out projects occur when a commercial property management company works with a tenant to lease an entire building or a suite within a building. When a tenant wants to lease a space, the tenant's needs could vary widely, but the typical build out process they go through are as follows:
Understanding the process of a Tenant Construction Build-Out
First, you need to come up with a tenant construction build-out budget.
Go to the city and learn the permitting process and steps of the project.
Interview multiple architectural firms and hire an architect to help you stay in compliance with the landlord and the city.
Obtain current drawings of the existing layout of the office, flex, industrial, or warehouse space. Verify that the measurements are correct. Many of the buildings you will look at do not have detailed drawings that can be handed over to your architect for permitting purposes. The architect will need to walk the space to locate structural posts within the building that may be hidden within a wall that you want to remove. They will also need to find current plumbing, electrical, HVAC capacity, and vent locations. For example, a 5-ton HVAC unit in an office with 9-foot ceilings can heat and cool around 1700 SQFT.

The architect will have to consider the heating and cooling load from windows and the number of people that will be located within a space. Have you considered the requirements of

ADA (American Disability Act) Compliancy

? Will you be adding new walls, ceilings, doors, or floors? What type of electrical work will need to be completed, such as electrical outlets and lighting? Will the space require a break area with a sink? What about garbage disposal? Will you need upper cabinets? Will you be using a full-size refrigerator? Will the refrigerator require a water outlet? How much will a quartz countertop cost? What type of fixture will you be using with the sink? Is there a room for a microwave?
Architectural revisions require time to design the space exactly the way you want it. Usually, it will take 5-6 revisions on a small space. Using an outside architectural firm, revisions can take anywhere from 2-6 weeks of bouncing back and forth with ideas to develop the approved drawings. Utilizing commercial property management's in-house team for the drawings allows speed and flexibility to hit your timeline.
A final drawing will need to be created. The architect will draw out instructions for demolition, new wall build-out, drop ceiling build-outs, floor type installation, plumbing details, HVAC requirements, City LED lighting, and electrical requirements. A

COMcheck

(building energy code program)

will need to be completed and attached with a permit package.
Next will be the bid process for hiring a general contractor to manage and implement your project. You will need to provide the general contractor the architectural drawings to bid on the job. Simultaneously, you will need to research each general contractor for the quality of materials they use and their independent building contractors' workmanship. We recommend getting 5 quotes from general contractors. More than likely, 2 of the general contractors will not bid because the job is too small. As you can see, this easily scales up to a full-time job.
Review all the bids and select which contractors you feel comfortable with. Verify with your contractor when the project will need to be completed. Expect delays.
Not all general contractors have insurance. Verifying that they have insurance is extremely important. Your business and the property management company will need to be listed as additional insured on the general contractor's insurance policy. The insurance company will mail your business proof that you and the property management company are listed as an additional insured on the policy. No work can start until your business and the property management company are listed as an additional insured on the general contractor's policy.
Award the bid to the general contractor that passed all your requirements. Review the build-out process, the expected timeline, and the payment schedule. DO NOT PAY the general contractor upfront. Pay as you go. Many times, we witnessed a general contractor terminated for shoddy work and an alternate general contractor hired to take their place.
Schedule daily walkthroughs and meetings with the general contractor. If left unaccountable, shortcuts or errors will happen that will become extremely expensive to fix.
Do you really want to manage your Tenant Construction Build-Out?
As you can see, you have not even started the construction and permitting project yet, and there are so many detailed steps. It is a complex and time-consuming process to go through these steps on your own while running your business. Over the past 40 years, we have witnessed many tenants hire a general contractor and become frustrated. Often, many changes need to be done even after the work is completed, and the costs skyrocket.